Make your dreams come true at sea.
Aloha Charter Boat was established in 2020 with the aim of making renting a boat a simple and enjoyable experience. We are located in Palma de Mallorca and we specialise in providing a bespoke service to every client. We are committed to delivering a high-quality service and we make sure that every single detail is catered for so that you can enjoy your trip from start to finish.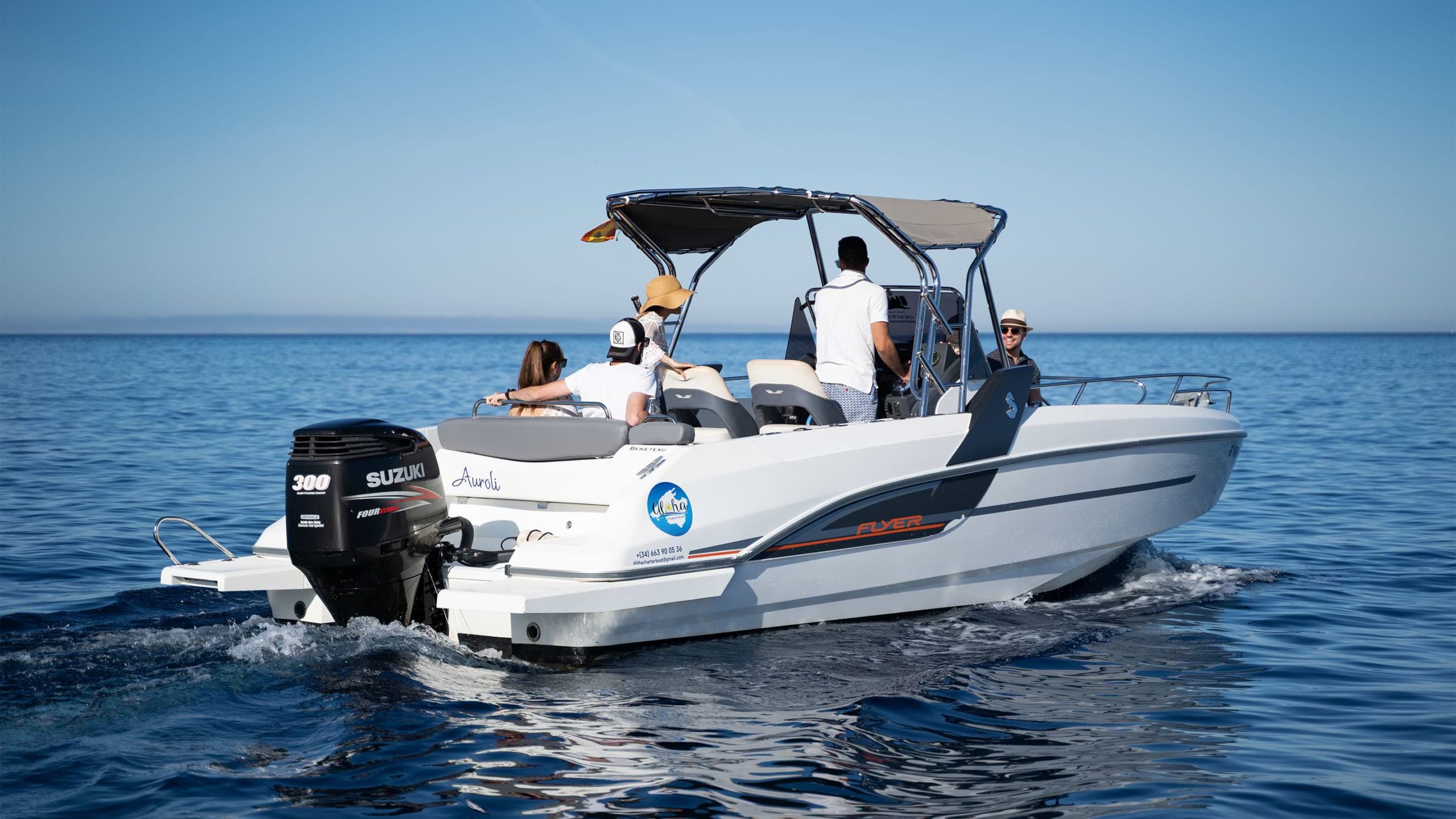 A canopy provides much needed shade from Mallorca's intense sunshine. The island enjoys 300 sunny days a year on average.
At the bow of the boat is an electronically-operated anchor. The seating arrangements can be adjusted according to the situation. They can be joined to form a solarium for tanning or a table can be erected so everyone can sit around and enjoy a meal.
The boat can carry a maximum of 10 passengers. There are storage compartments at the front, rear and below the central deck.
The potent 300hp motor equips you to do some real exploring. At the stern there is also a ladder for easy access after swimming & diving stops.
There are a number of options if you want to get out and enjoy a day at sea. You can select a
private charter
to enjoy with your own group or you can also choose frim the range of
group events
that we offer below.
Happy Hour Sunset Cruises
Aloha Charter Boat offers you the opportunity to enjoy the most beautiful sunsets from the sea. Whatever you are looking for we can make a reality. We can help advise on the best locations from which to enjoy this magical moment.
2 hours from 19hrs to 21hrs including: Skipper, petrol, snacks & 1 beverage per guest.
1 – 3 guests: 250 euros
4 – 6 guests: 320 euros
6 – 9 guests: 390 euros
If you like to have exciting, unique experiences come and enjoy a day fishing with us. We have on board a special tank to ensure that the fish stay alive once caught.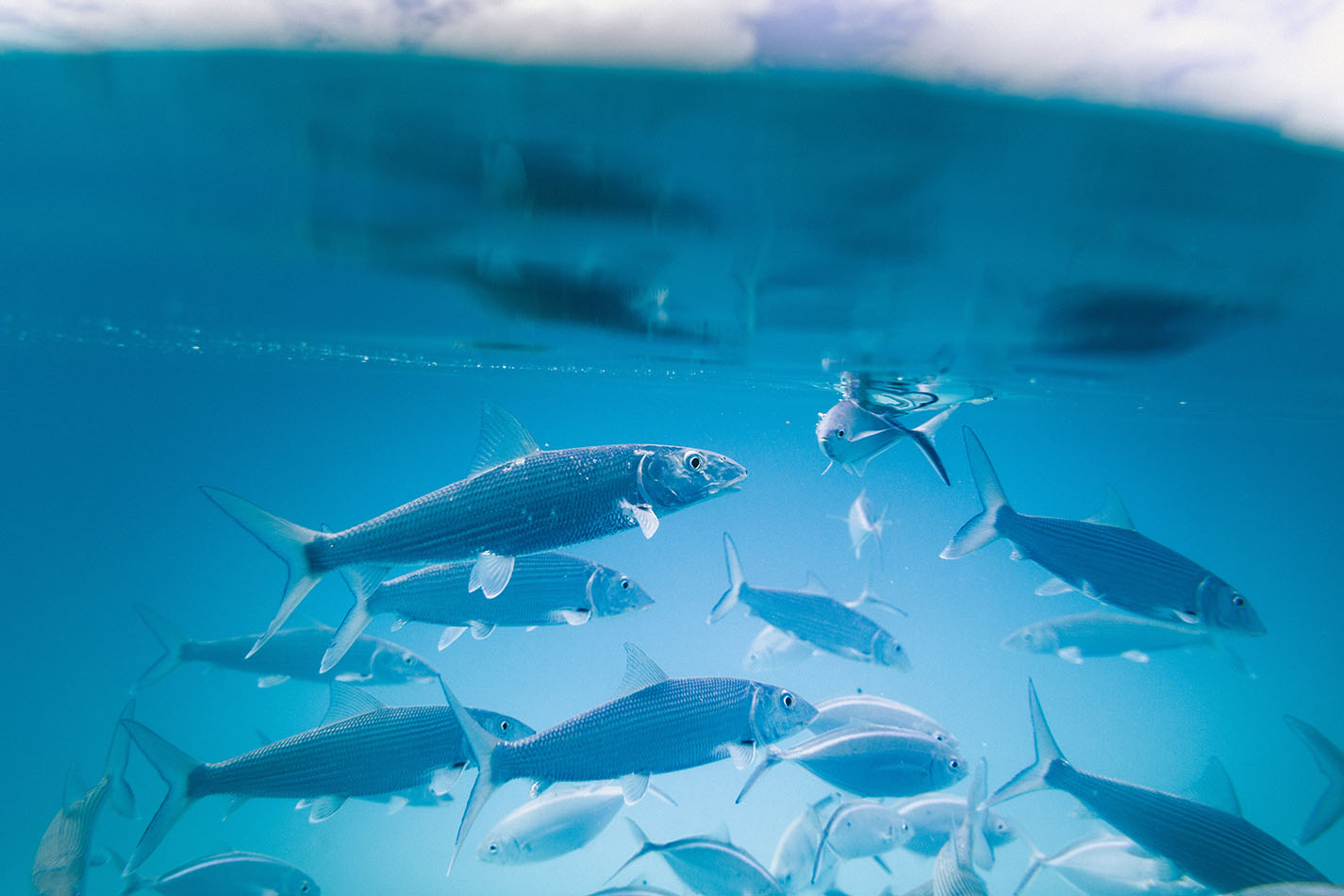 Though we travel the world over to find the beautiful, we must carry it with us or we find it not.
The tables below detail the prices for renting the boat. The price varies according to the season (low, mid or high season). Fuel is not included. After returning from the trip, the boat will be refilled and you will be charged according to your usage. A license is required. PER is the minimum certification required to captain the boat. Should you not have a license, Aloha can provide a captain. A full day service (8hrs) is 180 euros & a half day charter (4hrs) is 120 euros.
What extras are available?
Low season = April – May – October
High season = June – July – August – September
Please be aware that a deposit of 1,000 EUR is required upon check-in prior to setting sail. Please bring with you a suitable payment method. Your check-in time will depend on the package you have booked. Half-day charters entitle you to 4 hours' usage of the boat. You can choose between a morning session 10AM – 14PM or an afternoon session between 14PM – 18PM.